You may have heard the prophetic statement of encouragement:
"Where the Lord closes a door, He opens a window"
Well, let me share with you some of the recent "windows" we have been blessed with.
Monday, in the midst of the tragedy of losing Popo and Cooper, our beautiful llama, Kendra, effortlessly delivered her very first cria. Meet
Bright Dreams
, a beautiful, healthy, friendly little guy.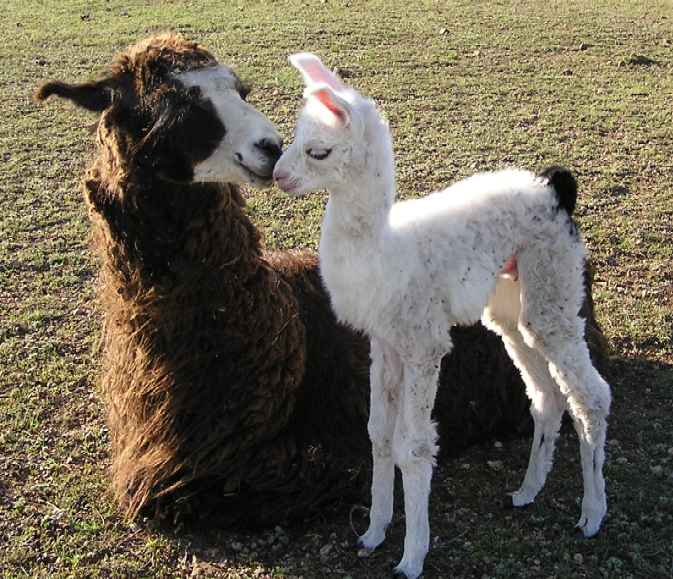 Tuesday, while out checking the stock, an odd peeping was herd from the barn.     
Where is that peeping coming from?
     Here! Behind the stack of hay bales.
     Oh my goodness.... 
     There's one of the Cuckoo Marans hens with a bunch of chicks!
Unbeknownst to us, one of the Marans hens had quietly taken up residence behind the hay on a pile of eggs.
Thank the Lord for little blessings. :)